The editorial board comprises of a panel of experts from various disciplines of medical and allied sciences to provide their expertise and guidance in maintaining the clarity of content and focus of the purpose for the journal.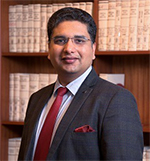 Professor
Orthopaedic Oncology, Convener,
Bone and Soft Tissue Disease Management Group,
Tata Memorial Centre,
Mumbai, India
editor@ijmsweb.com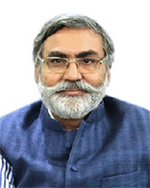 MD, DNB, FICP, PHD, ECMO, CPI, MBA
Group Oncology Director & Professor of Medical Oncology – Shalby Cancer & research Institutes, Shalby Multispecialty Hospitals
 Precision & Medical Oncologist
Asian Institute of Oncology,
Somaiya Hospital
Everard Nagar
off Eastern Express Highway
Sion East, Mumbai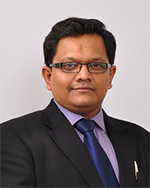 Consultation Medical Onclologist
Asian Cancer Institute,
Somaiya Ayurvihar,
Sion, Mumbai, India
nileshlok@yahoo.com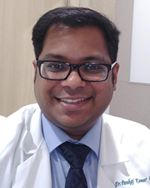 Senior Research Officer,
National Cancer Centre Singapore,
Singapore
Transfusion Medicine
Assistant Professor, HBCHRC, Punjab
Microbiology
Assistant Professor, HBCHRC, Punjab
Pediatrics
Associate Professor
Dept of Pediatrics
CMC Vellore.


Urology/Surgery
Assistant Professor
Dept of Uro-oncology
Tata Memorial Hospital, Mumbai
Oncology
Assistant Professor
Medical Oncology
Tata Memorial Hospital. Mumbai
ENT
Asst Prof, KEM Hospital, Mumbai
General Surgery
Assoc Prof, Delhi
Rheumatology
Philadelphia. USA
Anesthesia & Critical Care
Mumbai, TMH
Obstetrics and Gynaecology
7500 Mercy Road,
Omaha, NE 68124, USA
Medico Legal
Medico Legal Cell, IMA Trichy
Orthopaedic Surgery
Asst Professor, Dept of Orthopaedic Surgery,
Seth GS Medical College,
King Edward VII Memorial Hospital,
Parel, Mumbai.
Oral Pathology
Pt. BD Sharma University of Health Sciences, Rohtak
Obstetrics and Gynaecology
Dr. Patil's Fertility & Endoscopy Clinic,
No.1, Uma Admiralty, First Floor,
Near Jal Bhavan, Bannerghatta Road,
Bangalore – 560029, India
ENT & Head – Neck Surgery
Foundation of Head Neck Oncology of India,
Department of ENT & Head – Neck Surgery,
Seth G.S. Medical College & K.E.M Hospital,
Mumbai-400012
Pediatric Hematology
Seth G.S. Medical College & K.E.M Hospital,
Mumbai-400012
Hospital Administration
Fortis Hospital,
Shalimar Baug, Delhi
General Paediatrics
Staff doctor,
Blackpool Teaching Hospitals NHS Foundation Trust,
Blackpool, U.K. 
Dr. Tilottama Mangeshikar
Anesthesiology
MD., DA.(Bom), DA.,FRCA., MPH(UK),
Consultant Anesthetist & Interventional Pain Physician,
Lecturer ANU
Thoracic Surgery
MS; M.Ch; FIACS;FISC, D.R.E.(France)
Cardiothoracic,
vascular,
Heart & Heart-Lung Transplant Surgeon,
Saifee Hospital & Fortis Hospital
Obstetrics and Gynaecology
Hon Clinical Associate – Nowrosjee Wadia Hospital,
Parel, Mumbai
Palliative Medicine and Geriatric Medicine
MD, MPH, FAAFM,
Director, Palliative Medicine,
Broadlawns Medical Center,
Des Moines, Iowa, USA 50325
Dental Sciences
Professor and Head of the Department
Department of Oral and Maxillofacial Surgery
Institute of Dental Sciences, SUM Hospital, Bhubaneswar
Nuclear Medicine
Assistant Professor, HBCHRC, Punjab
Radiation Oncology
Assistant Professor, HBCHRC, Punjab
Advisory Board - International
Bioinformatics, Singapore
Advisory Board - National
Pediatric Oncology, Mumbai
Head and neck Surgical Oncology, Bengaluru
Internal Medicine, Mumbai
Medical Education and Leadership, Mumbai
Orthopedic Oncology, Mumbai
Transplantation, Bangalore
Ophthalmology, Puducherry
Molecular Medicine, Delhi
Governance and Strategy, Mumbai